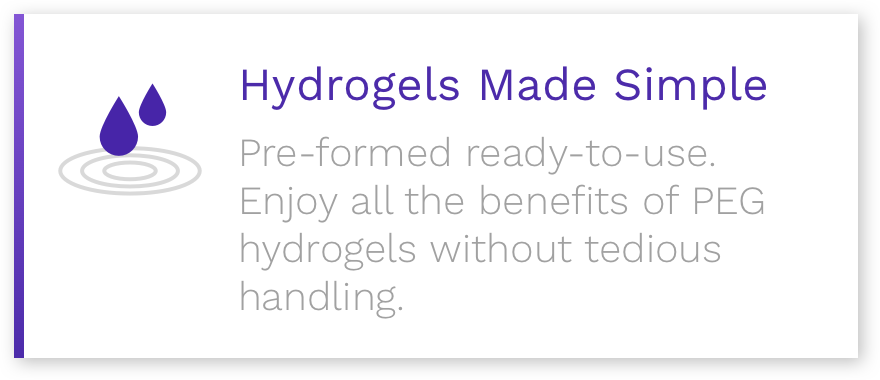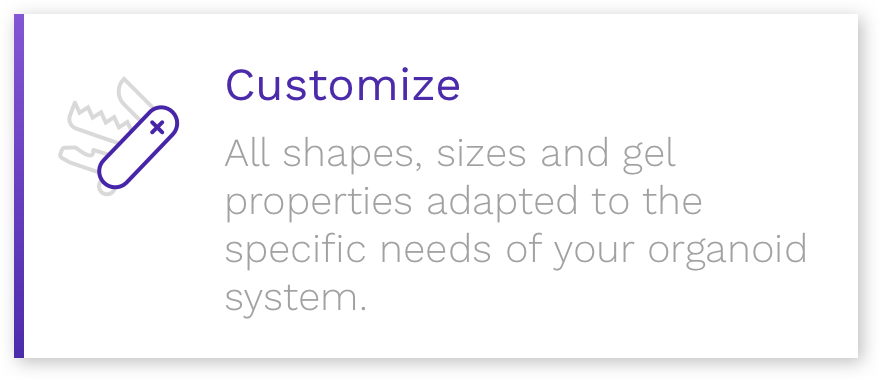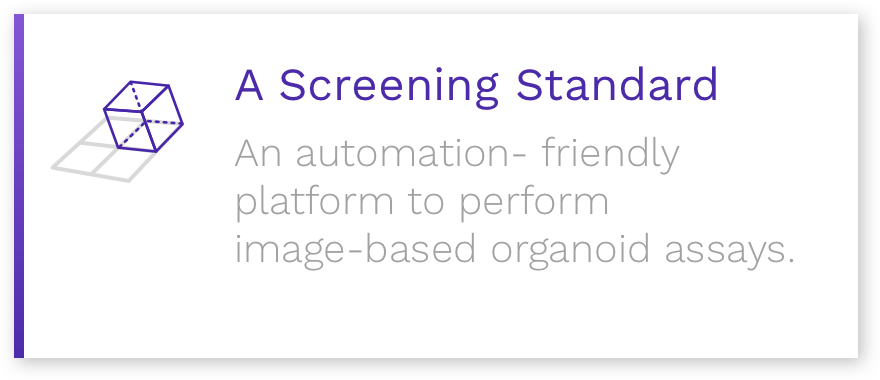 The result of 10 years of research at EPFL (Ecole Polytechnique Federale de Lausanne)
Made in Switzerland
Produced using a high-precision robotized process
High-quality standard raw materials
Pre-formed and ready-to-use.
Gri3D® uses the most advanced hydrogel components available. Our PEG-based hydrogels are pre-formed, attached to the bottom of your Gri3D® plate and require no prior knowledge in hydrogel handling.
Extreme aspect ratios for extreme reliability.
Ultra-dense U-bottom microwell arrays in hydrogel with sidewalls thinner than a human hair. One step cell seeding, no cells resting on the outside.
3D Imaging has just become easier.
Gri3D® is designed to make your experience for 3D imaging as easy as for 2D. Gri3D® microwells are formed in hydrogels consisting mostly of water, allowing for refractionless imaging. Also, all organoids are located in a single imaging plane, meaning less imaging time and less data storage required.
Made to order.
Gri3D® is the most versatile microwell system available. Find the right size and shape to fit your organoid system. Round microwells are available in a range from the size of a single cell up to 3mm to fit even the largest mini brain. Enquire about special sizes and shapes.
One hydrogel, a thousand possibilities.
Our PEG-based hydrogels are cellrepellent by nature, allowing precise cell aggregation from ten to multiplethousands of cells. But they also have a versatile chemistry to optimize your organoid protocols.
Your solution to 3D culture automation.
Gri3D® was designed to standardize organoids for screenings. Our custom plate design according to SBS industry standards, allows to change media continuously using robotic systems and fully without disturbing your organoids.
Homogeneous.
Forget border effects. Gri3D® has special meniscus-altering features allowing homogeneous cell seeding over the entire microwell array.
High-content imaging.
Have you ever dreamt of effortless immunostaining protocols? SUN bioscience teams up with IBIDI Germany to provide Gri3D® with imaging bottom, allowing to culture, stain and confocal image your organoids on one single plate.
High-throughput Cryosections.
Gri3D® microwell arrays are made of hydrogels that can be cryosectioned together with your large organoid models. All in one plane.
Contact Us
Compare Gri3D®Products
Check our product catalogue and find the best Gri3D® format for you.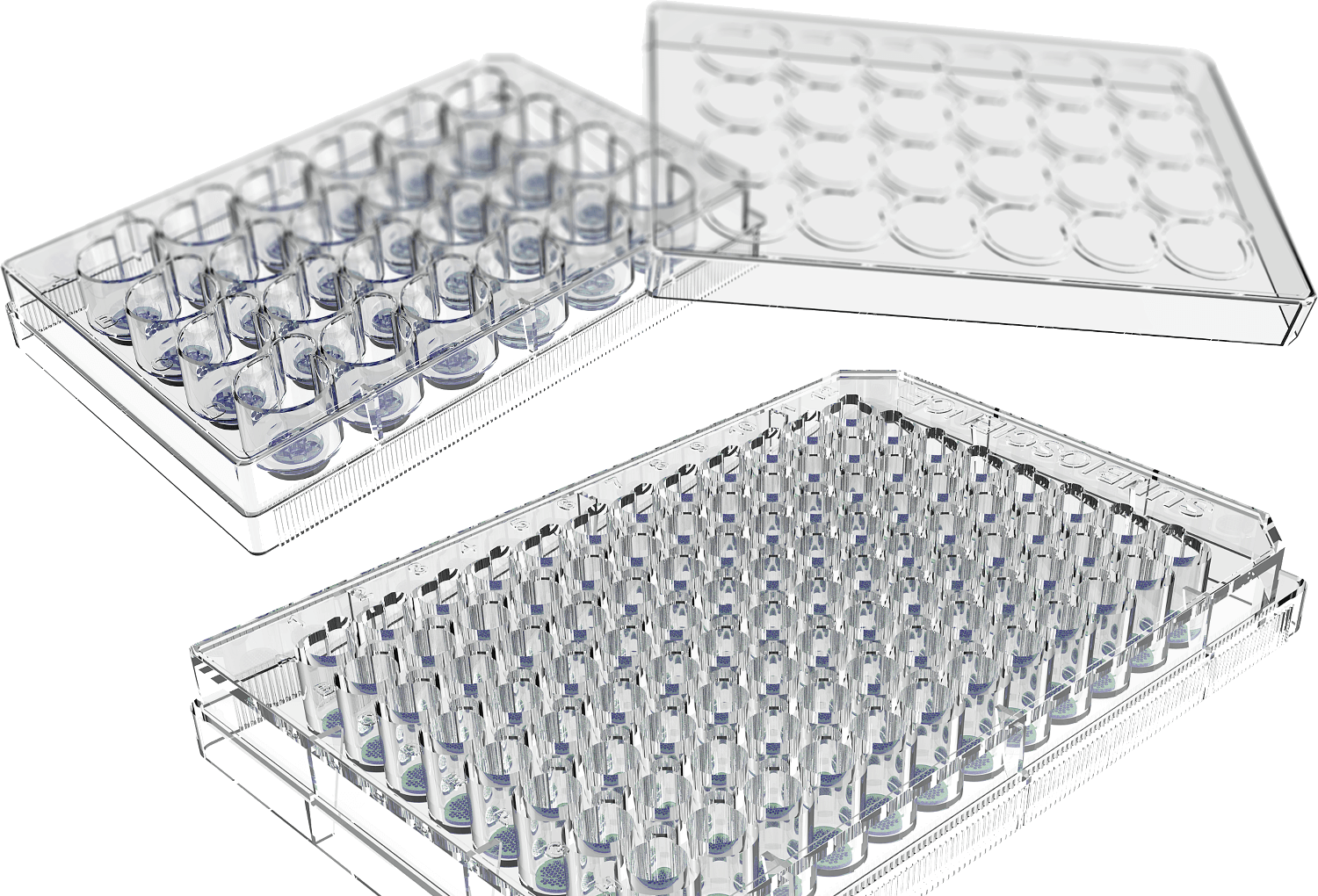 | Microwell diameter (in μm) | 96 wellplate microwell number (per well) |
| --- | --- |
| 100 | 1677 |
| 200 | 511 |
| 300 | 211 |
| 400 | 121 |
| 500 | 73 |
| 600 | 55 |
| 800 | 31 |
| 1000 | 19 |
| 1600 | 7 |